Carbon is the foundation of all life. Carbon Sound is music for life. 
More than another music source, Carbon Sound is dedicated to celebrating the depth, breadth, and influence of Black musical expression through genres including Hip-Hop, R&B, Afrobeats, Funk, Electronica and more, as well as honoring the foundational role of Black music throughout all genres of music. Music touches everyone and Carbon Sound is a sonic expression of how Black artistry and culture touches all music.
Carbon Sound exists to form connections between those who believe that the power of music can help create a lasting harmony for all of us. Our music scene has long inspired artists around the world and we champion the contributions of the next generation of local Minnesota artists -- especially Black artists -- that will change music as we know it.  
We believe in abundance by giving more than we take. We give back to our community by embracing and amplifying local music. Carbon Sound is a bond that flows both ways. Your passion and creativity strengthen us. You give us life. Carbon Sound gives you music for life.  
(Carbon Sound is supported by Minnesota Public Radio, The Current, and in partnership with KMOJ.) 
Meet the Team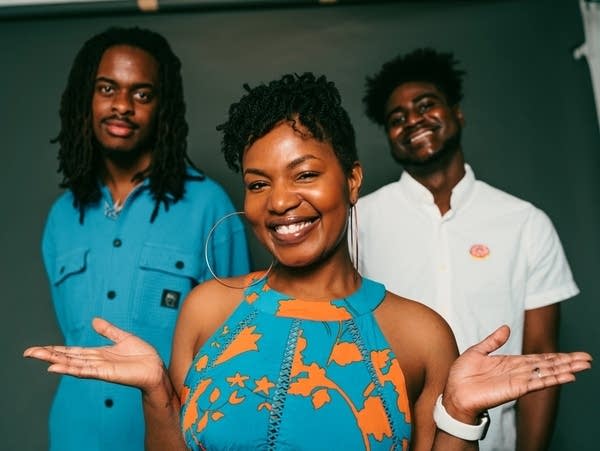 Julian Green built and manages the music library for Carbon Sound and oversees content creation.  
He crafted the mission and vision of Carbon Sound and guided the project in its initial stages. "The mission and the vision here are my passions. It's showing the depth, breadth and beauty of Black musical expression and showing how it's foundational to the whole canon of musical expression in this country," he said.  
Sanni Brown is the host and voice of Carbon Sound.   
"What's most important to me is that we're bringing something to the community—we're public media, we're here to give more than we get," Brown said. "I want Carbon Sound to feel how I feel when I walk up on a barbecue I was invited to. I want it to be like that feeling of, 'it's safe here.'"
Andre Griffin will be helping elevate and amplify local music and artists on the stream and airwaves, and providing digital and physical spaces for artists and fans to engage and connect. 
"My love of history and my love of my North Minneapolis community guides my work every day," he said. "I believe in abundance, we believe in abundance, and I am so glad to be a part of bringing more abundance to the Twin Cities."  
Contact Us